Latvia's Parex Leasing & Factoring increased investments in Azerbaijan by fivefold in February to $5,030,022.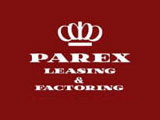 The Public Affairs Officer Elnara Guliyeva told APA that the leasing operations mostly covered transport facilities and equipment for the construction sector. In total, the company has to date signed 317 leasing agreements, of which 36 were closed in February.
The leasing portfolio went 19% to regions and 81% to Absheron Economic Area.
Also, the group intends to step up the pace of investments in Azeri economy and to increase to $40 million by the year-end.

Parex Leasing & Factoring was registered in Azerbaijan in 2005. As of January 1, its authorized capital was $50,000 and leasing operations portfolio reached $2.4 million as at March 1.
The company is a subsidiary of Latvia's Parex Leasing registered in Azerbaijan.