The Azerbaijan International Operation Company (AIOC), developing the oil fields block "Azeri-Chirag-Gyuneshli" (ACG) will start paying the profits tax in the current year.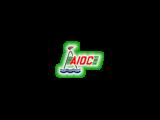 AIOC will commence to pay revenue tax since 2005 due to commissioning of the Baku-Tbilisi-Ceyhan (BTC) pipeline for the export of the main volumes of the Azeri Light contract oil from the ACG block, the Finance Minister of Azerbaijan Avaz Alekperov told Trend.
"1,3 billion AZM are expected to be paid off by the Consortia in 2006. However, this forecast is made at the oil price of $40 for 1 ?barrel, and may be exceeded", Alekperov noted.
During January-July AIOC exported 5,49 million tons of oil through various routes, which is for 2,077 million tons more of 7 months of 2004. The oil production in this period was 6,065 million tons, which is for 2,533 thousand tons more of the same period of 2004.