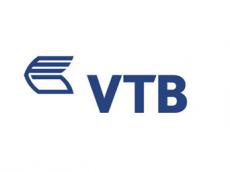 U.S. sanctions against the Russian VTB bank will not affect to its activity in Azerbaijan, as it operates through the mediation of "AtaHolding" JSC, Director of Azerbaijan Bank Training Center Javanshir Abdullayev believes.
"Bank VTB Azerbaijan is a legal entity. The sanctions against Russia, related to the events in Ukraine, is a political decision. I do not expect that this will affect the VTB offices in other countries, as they are completely legal entities and some of them operate in mediation," he said.
Accordingly, it would be wrong to impose sanctions on banks that operate under the mediation, the expert said.
The U.S. imposed sanctions on July 29 against the Bank of Moscow, VTB and Russian Agricultural Bank, prohibiting U.S. citizens and companies to acquire new issues of their shares and provide them with new loans over 90 days. All other operations with these banks are not subjected to the sanctions.
Following the sanctions announced by U.S. President Barack Obama on July 29, the European Union has restricted access to its capital markets for "Russian financial institutions owned by the state", stating that EU citizens and companies will no longer be able to buy or sell new shares, bonds, or "similar financial instruments "with a maturity of more than 90 days, issued by Russian state-owned banks, the development banks (Vnesheconombank), their "daughters" and those acting on their behalf.
U.S. and the EU do not recognize the annexation of Crimea to Russia and accused Moscow of intervening in Ukraine`s internal affairs. Russia denies it and calls similar allegations unacceptable. Since March, the Western countries have repeatedly imposed sanctions against a number of Russian politicians, businessmen and companies and threatened to extend the restrictive measures.
VTB Bank JSC (Azerbaijan) is a subsidiary of Russia's VTB Bank, which entered the Azerbaijani market through the purchase of AF Bank in 2009. VTB Bank and Ata Holding are shareholders of VTB Bank (Azerbaijan). VTB Bank (Azerbaijan) provides services to clients of corporate business, small business and private clients. Currently the bank is represented by four branches and the Office of customer service at the head office.

/Trend/