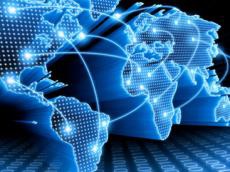 Ministry of Communications and High Technologies of Azerbaijan will deal with the regulation of disputes among communication operators regarding the issue of the inter-operator communications, according to the ministry's provision approved by the head of state on June 19.
In accordance with the provision, curbing monopolistic activities of businesses entities and the elimination of unfair competition in the market are included to the authority of the ministry. The work in this area will be conducted together with the Ministry of Economy and Industry of Azerbaijan. However, the main task is to ensure healthy competition in the market and consumer protection.
The ministry will directly participate in the issue of protection and regulation of the use of frequency resources. The rules of using electronic means will be determined and monitoring will be conducted on the electromagnetic interference in this regard. In accordance with the law "On Telecommunications", the certification of telecommunication devices and equipment, as well as registration of mobile devices in accordance with the rules of the Cabinet of Ministers of Azerbaijan will be organized.
The powers of the department also include the allocation to operators and the definition of rules for the use of the number resources (with country code) with the possibility of portability, as well as the regulation of registration of domain names of high level.
Important significance in the regulations was paid to the control of the postal communications in Azerbaijan. The activity of the enterprises rendering postal communications services will be checked for money laundering, legalization of other illegally acquired assets, as well as the financing of terrorism.
In accordance with the law "On the postal service", the ministry will take the necessary measures on the control and development of postal financial services, improvement of the quality of other postal services. The ministry will take the general rules and quality norms, as well as prepare proposals on tariffs for these services in the field of universal postal services.
Provision also covers issues of cybersecurity. The ministry intends to conduct regular analysis of the situation in this field in the country, coordination of the subjects of the information infrastructure in the area of cyber security, provide public-awareness work on the possible cyber threats among private and other structures together with the ISPs and relevant state authorities to take preventive measures against global cyber threats.
The ministry will deal with the creation and technical support of telecommunication networks for special purpose of public authorities.
All necessary measures will be taken on the protection of radio space and expansion of coverage zone of digital television and radio broadcasting in the country.
Great attention will be paid to the development of "e-government", expansion of e-services, infrastructure development of digital signatures, etc.
/Trend/