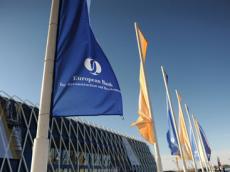 European Bank for Reconstruction and Development is ready to continue to support the economic development of Azerbaijan, department director of the EBRD internal and external relations Jonathan Charles said.
"This is my third visit to your country in the last two years, which indicates the strength and growth of our cooperation: only in January-May, the bank invested in Azerbaijan's economy more than the whole of last year. We note the progress made by the country in recent years in the field of economic development. Significant reduction of poverty in ten years is a great example of that. The reforms and measures to develop the non-oil sector also showed good efficacy. The EBRD is pleased to support the diversification of Azerbaijan's economy. We welcome the work and will of the government on holding reform and the fight against corruption, in particular achievements relating to electronic services and e-government," he said.
The EBRD is developing a five-year action plans with all countries in which it operates, according to Charles.
"We intend to focus on three main areas: strengthening of economic development, support for integration into the regional and global economy, as well as assistance in confronting global challenges. We are ready to support Azerbaijan on all these issues, and, in particular, in the sphere of the most important contemporary global challenge - improving energy efficiency," he said.
Since 1992, EBRD has allocated $2.5 billion to implement 146 projects in Azerbaijan. Some $1.3 million have been allocated to finance 10 government-backed projects, while $1.2 million has financed 136 projects in the private sector.

/Trend/