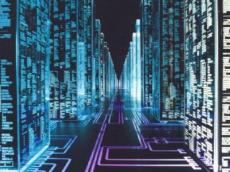 By AzerNews
Information and communication services worth 594.5 million manats ($758 million) were
offered to Azerbaijan's population and organizations in January-May 2014.
This was said by Azerbaijan's State Statistics Committee. According to the committee, the figure is 12 percent more than in the same period of 2013.
Some 72.5 percent of the total volume of information and communication services was offered to the population, while 60.3 percent of the total income fell to mobile services.
The total revenues from mobile services rendered in Azerbaijan hit 358.5 million manats ($456.8 million) in January-May, which is 8.1 percent more than in the same period of 2013.
E-commerce rise by 20 pct
"The e-commerce market volume in Azerbaijan reached 1.1 million manats ($1.4 million) in five months of the year," the committee said.
Compared with the same period in 2013, the total retail e-commerce in Azerbaijan rose by 20.6 percent this year.
Players involved in the e-commerce market are legal entities and individuals that conduct e-commerce and buy goods and services.
Some 79.7 percent of the goods purchased by the Azerbaijani population in e-form belonged to legal entities and 20.3 percent to individuals. Non-food products account for around 90.8 percent of the e-commerce market's turnover.
The total volume of the retail trade in Azerbaijan amounted to 8.3 billion manats ($10.5 billion) in the mentioned period. Over 51 percent accounted for consumer goods, while 48.7 percent belonged to the non-food products.