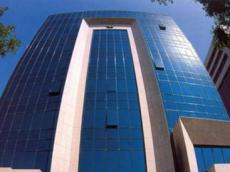 Global Finance Magazine has recognized the International Bank of Azerbaijan (IBA) as the best bank in the country.
According to the IBA, the winners were selected by a commission comprised of the members of Global Finance editorial board, banking and financial consultants and top manager from international companies and corporations.
The basic criteria for the winners' selection were financial and economic indexes such as assets growth, profitability, strategic development, customer service, competitive advantages and innovative products.
The IBA`s assets increased 21.7% to reach AZN7.172 bn by January 1, 2014. The IBA loan portfolio increased 30.5% to make AZN5.033 bn.
The IBA established in 1992 is the largest bank in Azerbaijan. Currently 50.2% of the Bank's capital is owned by the state, while 49.8% - by private shareholders.
Global Finance magazine has been published since 1987. The magazine circulation exceeds 50,000 and it's read in 163 countries of the world. Global Finance headquarters is located in Washington with its branch offices operating in London, Rio de Janeiro and Milan.

/AzerTAc/