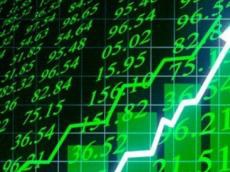 Azerbaijan improved its position in the global enabling trade index by four steps and ranked 77, a report of the World Economic Forum said on April 1.
The Global Enabling Trade Report of 2014 assesses the trade enabling landscape of 138 ranked economies, providing insight into trade facilitation reforms. The Report assesses and benchmarks through its enabling trade index (ETI) various dimensions of enabling trade dividing them into four overall areas: Market access, Border administration, Operating environment and Transport and Communication infrastructure.
The last report was published in 2012 in which Azerbaijan ranked 81.
Enabling Trade Index of 2014, which ranks Azerbaijan at 77 out of 138 countries has four sub-indexes which are: Market access that ranks Azerbaijan at 66, in border administration ranks Azerbaijan at 94, in infrastructure at 45, and in operating environment position Azerbaijan ranks 58.
The report highlights that Azerbaijan's achievements in improving trade facilitations measures and enjoys a competitive advantage in the region in the following areas: Customs transparency index (39); Ease of compliance with government regulation (19); Openness to foreign participation index (34), Ease of hiring foreign labor availability (30); Business costs of crime and violence ( 20); Quality of transport infrastructure (45); Quality of air transport infrastructure ( 46); Quality of railroad infrastructure (35); Efficiency of transport mode change (43); ICT use for business-to-business transactions ( 46); and Internet use for business-to-consumer transactions (50).
Additionally, the country held the following positions: the number of the documents needed for import which ranks Azerbaijan at 126 out of 138 countries ranked in the report. The cost to import, (US$ per container) ranks Azerbaijan at 127, No. of documents to export ranks at 121, cost to export, (US$ per container) ranks at 134, logistics competence ranks at 134, and judicial efficiency & impartiality in commercial disputes ranks Azerbaijan at 106.
The report findings show that Singapore tops the overall rankings in the global enabling trade, Hong Kong placed in the second position and followed with Netherlands in the third. The United States ranked at the 15th position out of 138 economies ranked in the report.
The report shows Georgia tops the countries in the region and ranked at 36 out of 138 countries which followed by Azerbaijan at 77, Ukraine at 83, Moldova at 92, Kazakhstan at 94, Russian Federation at 105, and Kyrgyzstan at 109. Tajikistan, Uzbekistan and, Turkmenistan are not covered by the report.

/Trend/