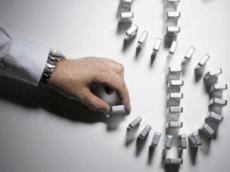 As of Jan.1, 2014, Azerbaijan's foreign public debt amounted to 4.753.2 billion manat which accounts for 8.2 percent of the country's GDP, the Ministry of Finance said on Feb.28.
"The country is ahead of some developed and developing countries on this indicator. Thus, this ratio is equal to 36 percent for Turkey, Russia - 14.1 percent, Georgia - 32.9 percent, Hungary - 79.8 percent, Slovakia - 34.3 per cent, the Czech Republic - 40.2 percent. Of the total volume of borrowings, some 8.1 percent was attracted for up to 10 years, 43.6 percent - for the period from 10 to 20 years, and 48.3 percent - for a period exceeding 20 years," the ministry said.
The country's foreign public debt has increased by 6.2 percent throughout 2013.
As of Jan.1, the currency composition of loans received on the foreign debt is as follows: 11.7 percent of funds were attracted to the SDR (Special Drawing Rights of the IMF), 47.1 percent - in U.S. dollars, 28.8 percent - in euros, 9.5 percent - Japanese yen, 2.9 percent - in other currencies, including the UAE dirham, the Islamic dinar, Saudi Arabian riyal, Kuwaiti dinar and Swiss francs.
"The funds which were mainly attracted from the World Bank, Japan International Cooperation Agency, the Asian Development Bank, Islamic Development Bank, the European Bank for Reconstruction and Development and other international financial institutions, were sent to support the economic reform programs, rehabilitation and reconstruction of infrastructure, including the construction and rehabilitation of power plants, construction of roads, improvement of water supply of regions, the development of services in the sphere of aviation and railways, as well as industry and energy," the ministry said.

/Trend/