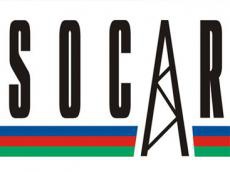 The activity of the State Oil Company of Azerbaijan (SOCAR) in terms of competition at the international level requires skilled personnel, SOCAR Vice-President for the Regime, Human Resources and Information Technologies Khaliq Mammadov said at a press conference on Feb. 24.
"SOCAR is actively operating in the field of qualified personnel training," he said. "Their knowledge will correspond to the highest standards, in particular in the field of petroleum engineering."
"The company needs people who are familiar with the latest developments in the oil and gas industry," he said. "All this is necessary because the company operates at the international level."
"The changes being made in the structure of SOCAR's units are part of the operations on simplification of SOCAR structure and its establishment as an international company," he added.
"At present, the current number of SOCAR employees slightly exceeds 60,000 people," he said. "The work on SOCAR structure optimization will continue in the future, and will require some time".
SOCAR includes Azneft (companies producing oil and gas on land and sea), Azerkimya (chemical industry), Azerigas (gas distribution) production associations.
The State Oil Company also includes a number of processing enterprises, service enterprises, institutions engaged in geophysical and drilling activities.
The State Oil Company is the only producer of oil products in the country, and also has petroleum stations in Azerbaijan, Georgia, Ukraine, Romania and Switzerland.
SOCAR is the co-owner of the biggest Turkish petrochemical complex "Petkim".
Together with foreign partners, SOCAR participates in big projects such as the development of Azeri-Chirag-Guneshli block of oil and gas fields and Shah Deniz condensate field in the Caspian Sea.

/Trend/