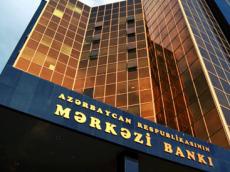 Monetary reserves of the Azerbaijani Central Bank increased by 21 percent to $14.2 billion during 2013, the Central Bank reported on Feb. 10.
In connection with the existence of a large surplus in the country balance of payments today in the currency market the offer exceeds demand. In these conditions, last year, the Azerbaijani Central Bank conducted monetary sterilization in the amount of $2.5 billion in order to prevent the significant strengthening of the currency and neutralization of negative effects on the competitiveness of the non-oil sector.
In conditions of gradual change of centers of economic powers in the world, including keeping low income at developed financial markets, the Central Bank of Azerbaijan has established a new strategy on its instrumental, monetary and geographical diversification in order to increase the efficiency of the monetary reserves management, according to the information.
Earlier, it was announced that $400 million was given to foreign managers from the monetary reserves of the Azerbaijani Central Bank.
The Central Bank of Azerbaijan is already conducting negotiations with new foreign managers for work at Asian markets, especially at the markets of Singapore, Malaysia, Indonesia and South Korea. The Central Bank of Azerbaijan is interested in the Chinese market as well.
At the primary stage, the Central Bank intends to obtain securities at Asian markets in the amount of $500-600 million.

/Trend/