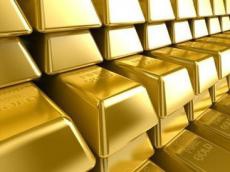 The Anglo-Asian Mining plc Company (gold producer in Azerbaijan) has announced the preliminary results of a drilling program at the Gadabay gold and copper mine.
These reveal the real extent of the high gold concentration zone. Its length is estimated to exceed 400 metres, the company reported on Wednesday.
Drilling operations totalling 3000 metres are still underway. Moreover, a special geophysical programme will be realised to obtain more concrete features. Its implementation is scheduled for the second quarter of 2014. This action will also help to optimise plans for further drilling. Its purpose is to reveal the opportunities of expanding the boundaries of the field by 1.5 kilometres to the east.
Director General of the company, Reza Vaziri said that the discovery of new gold-bearing areas confirms the theory that the Gadabay field is part of a larger system of gold deposits.
"The total size is unknown," he said. "An aggressive development programme planned for 2014 will reveal the volume of additional resources available to prolong the operation at the Gadabay field."
The company has the right to explore and produce mineral resources in an area of about 2000 square kilometres consisting of three contract areas, Gosha, Gadabay and Ordubad under the terms of the Production Sharing Agreement (PSA) with the Azerbaijani government.
The company's resource base exceeds 36 tons of gold, 292 tons of silver and 94,000 tons of copper. The Gadabay Mine Complex is the largest of the fields developed by Anglo Asian Mining. The first gold and silver were mined here in May 2009. The production of copper concentrate began in 2010.
The gold mined at the fields is delivered to Switzerland for processing. The bars are brought to Azerbaijan and stored on the government's account.

/Trend/