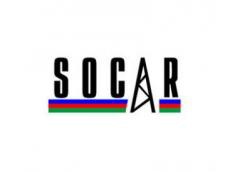 By AzerNews
Azerbaijan's state energy company SOCAR, which is the largest investor in Turkey, continues the work on entering the retail oil products market in Turkey.
Turkish media reports that SOCAR may acquire stake in Austria's OMV Petrol Ofisi (POA? ), Turkey's leading fuel products distribution and lubricants company.
The Austrian company plans to sell its stake in Petrol Ofisi and leave the Turkish market.
Currently OMV has a 95.75 percent stake in Petrol Ofisi.
Socar Turkey Enerji, a subsidiary of SOCAR in Turkey, earlier reported that is considering several options for the acquisition of fuel distribution stations in Turkey.
Socar Turkey was negotiating with BP Turkey on purchasing its assets in the fuel distribution field. Besides BP Turkey, other companies' options were among the options.
SOCAR Turkey Enerji ranks second in the field of industrial production in Turkey. The company owns equity shares in Petkim Petrokimya Holding engaged in the manufacturing of plastic packages, fabric, PVC and detergents. It is also involved in the construction of an oil refinery, a container terminal and power plant near Aliaga in Turkey.
SOCAR already owns gas stations in Azerbaijan, Switzerland, Georgia, Romania and Ukraine. Earlier, SOCAR voiced interest in creating a gas distribution system in Albania, as it is deemed a profitable area for investment.
Recently the company acquired a controlling share package of Greek natural gas transmission network operator, DESFA. It will allow SOCAR to participate in various investment projects in the Balkan countries, and in particular, to be involved in the process of gas supply in Albania.
SOCAR participates in the Trans-Anatolian gas pipeline project, which aims to ensure the transportation of Azerbaijani gas through Turkey to the border with Europe, which will allow the export of gas to the European market and importantly expand the company's activity abroad.