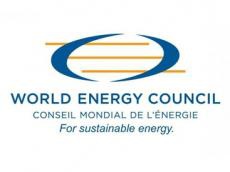 By AzerNews
The World Energy Council ranked Azerbaijan 81st out of 129 countries in the energy sustainability index.
The UN-accredited global energy body has published a report titled "World Energy Trilemma 2013: Time to get real - the case for sustainable energy investment".
According the report, the energy sustainability index ranks countries on the basis of the comparable analysis of the energy situation in that country, and is based on three factors: energy security, energy equity, and environmental sustainability.
Depending on the achievements in each dimension, the countries are given scores of A to D. Azerbaijan got BCD rating.
According to the report, Azerbaijan ranked 32nd in terms of energy security indexes, outpacing the other South Caucasus countries; Armenia ranked 95th and Georgia ranked106th.
Azerbaijan ranked 74th in the accessibility and affordability of energy supply across the population and 98th in the environmental sustainability index.
Five countries - Switzerland, Denmark, Sweden, the UK, and Spain - got AAA rating with the highest scores on all three dimensions.
The World Energy Council, established in 1923, is the principal impartial network of leaders and practitioners promoting an affordable, stable and environmentally sensitive energy system for the greatest benefit of all.
It informs global, regional and national energy strategies by hosting high-level events, publishing authoritative studies, and working through its extensive member network to facilitate the world's energy policy dialogue.
Azerbaijan, an energy-rich South Caucasus country, will turn into one of the world's largest exporters of hydrocarbons due to the realization of its far-reaching plans on gas production and supply.
According to the draft concept of socio-economic developments for 2014 and next three years, this goal can be realized particularly through the implementation of the Trans-Anatolian Project (TANAP) and the Trans-Adriatic (TAP) gas pipeline, which is part of Southern Gas Corridor, along with the realization of Nabucco West, as well as current and future connections and links in South-Eastern Europe.
Azerbaijan was among the world's 20 largest exporters of oil in 2012, EIA said in its report, emphasizing that the country has played a significant role in the development of today's oil industry.
Azerbaijan's oil production is expected to hit 51 million tons in 2015, and its gas production is expected to exceed 30 billion cubic meters in 2015.