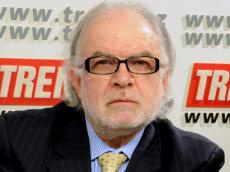 By Claude Salhani 
The Western powers, chief among them the United States, are currently busy fighting a global war on terrorism. It is a war that has grabbed the full attention, and necessitated the full mobilization of Western military and intelligence resources. It is also a war that Western armies had to adapt and learn how to fight.
Armies are traditionally trained to fight in conventional wars, however, in this case the military found that it had to learn new methods along the way. It had to adjust to fighting an asymmetrical war. In lieu of finding an enemy concentrated along a front line, in the war on terror the enemy was everywhere and nowhere. He was embedded within the civilian population and made use of modern technology such as the Internet and the cellular telephone.
Along the way the enemy evolved. The main foe in this war on terror became a group following a perverted version of what its followers are calling 'shariia' or Islamic law. They used religion as a cover that has allowed the group to find refuge within its community. And they also found potential recruits in that same community.
Understandably, tracking terrorists around the globe and identifying future terrorists is an arduous task. However, those whose job is to guard the nation, realize that at the same time as fighting current threats they need to look ahead and predict and project where future threats will emanate from. They then need to prepare the logistics so that the personnel, weapons and equipment needed when the time comes are available and that they are not caught unaware.
Currently and in the immediate future, most intelligence services seem to agree, that political Islam remains the primary preoccupation for the world's security services. But in the long run, things are bound to change and when they do, so too is the nation's military expected to adapt accordingly. Another point to bare in mind is that all seem to predict that the next major threat to Western influences in Asia will come from China.
The question is whether the rest of the world will be ready and able to counter that threat. The Chinese however are not waiting to find out and are investing heavily in their military. Beijing's military budget for 2015 is budgeted to be almost 10 times bigger than that of the previous year, according to Chinese officials. Spending on military budget in China is proceeding at a faster pace in the country's overall economy.
Assuming that the intended increase to Beijing's military budget for the year 2015 is pegged at 10 percent, that would place China in second place in world spending on military budgets. The United States remains in first place.
A 10 percent increase would equate to roughly $145 billion, making China the world's second-largest military spender, far behind the United States, which spends more on its armed forces than the next eight countries combined.
Military experts say China's actual military budget is almost certainly higher than the official number, but still far less than that of the United States.
China's military growth is not particularly out of line given its size, its overall budget and it's needs to protect itself and its interests. Nevertheless it's increasingly powerful military and its modernization are worrying other Asian nations. Countries such as Japan, Vietnam and the Philippines are very concerned by China's military build-up, as is the United States. However the United States does not have a horse in this race, whereas the other countries all appear to have territorial contentions with China. Washington said it would not get involved in territorial disputes with China, yet it might well be dragging into a conflict with China over Taiwan.
Time will tell.