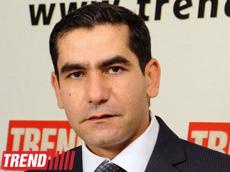 The managing director of National Petrochemical Co. Abbas Shari Moghaddam says that Iran has started negotiations with some companies from France, Germany, Denmark, Switzerland, Japan and South Korea in the petrochemical industry, but hasn't signed any agreement, yet.
According to Mehr News Agency's report published on Feb.12, he criticized the American official's warnings about foreign companies' cooperation with Iran despite lifting the petrochemical-related sanctions. Shari Moghaddam said that the U.S.'s position caused foreigners confusion as whether to be involved in the country's projects or not.
Iran holds above 153 billion barrels of oil, alongside 33.6 billion cubic meters of gas reserves but continues raw-selling its national resources. For instance, according to the Custom Administration's latest monthly report, Iran exported about $9 billion worth petrochemical products during the last 10 months, sharing 26 percent of non-oil exports, including mostly propane, butane, urea, methanol, and polyethylene grid film and tar. The majority of mentioned petrochemical products and other exported ones are raw, basic and intermediate products with low prices.
During this period Iran imported about $600 million worth of polystyrenes, polyurethane, tire and polyester fibers due to lack of internal technology to produce and to meet demand in the domestic needs.
Now, the share of petrochemical products in Iran's GDP is about 1.5 percent and has risen only 0.25 percent since 2004.
Iran's yearly petrochemical production capacity is about 57 million tons, but Fars News Agency quoted the Director of the administrative and educational affairs of the NationalPetrochemical Company (NPC) as saying in July, 2013 that the country uses only 74 percent of current petrochemical production capacity due to feed shortage, technical problems, poor quality of equipment and a decrease in exports.
Iran's petrochemical exports were about $15 billion two years ago, but dropped by 33 percent during the last Iranian calendar year (started on March 20, 2012).

Dependence on foreign technology
Iranian Oil Minister Bijan Namdar Zanganeh previously said that some $70 billion needs to be invested in the petrochemical sector in order to meet the objectives of the Fifth Five-Year National Development Plan (2010-2015). The fifth national development plan envisages production capacity of 100 million tons for Iran's petrochemical sector. The value of the products would also reach $40 billion from the current figure of $20 billion.
According to Zanganeh, in order to fully develop Iran's petrochemical sector the country needs technical licenses, equipment, loans, management, technology, and foreign investment.
Currently the country needs to feed 35 million cubic meters of gas per day to its petrochemical complexes. However, due to severe gas shortage only 17 million liters of gas per day is being fed to the units. Earlier this month, Iran's oil ministry asked the petrochemical complexes to limit their activities to the lowest possible level to prevent problems in gas supply to the households across the country.
Based on Iran's Industry, Mine, and Trade Ministry's "Petrochemical Products Strategic Plan" report - released in 2009 and revised in April, 2013- some 85 percent of Iran's technologies and technical licenses have been purchased from the European countries. Germany, the UK, France, and the Netherlands, respectively, account for 35, 18, 12, and 11 percent of the mentioned figure.
The report also suggests that over half of Iran's petrochemical products' output until the end of the next Iranian calendar year (March 20, 2015) will be dependent on these four countries' technologies. The report does not include the projects that have not been licensed yet. Given the fact that the mentioned countries are pioneers in the industry, they should provide the necessary technologies for the rest of Iran's products in the next few years - which is around 22 per cent - as well.
Sanctions against Iran are still in place and international companies are not sure about their possible investments in Iran's petrochemical sector. So it is yet to be seen whether Iran will manage to double its petrochemical production capacity or not. But, a 177-per cent increase in Iran's petrochemical products' exports in the past three month compared to the first seven months of the current year seems to be very promising.
Iran's average petrochemical products' exports in the first seven months of the current year were around $800 million, but the figure reached $1.442 billion in the past three months.
Dalga Khatinoglu   /Trend/