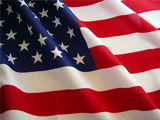 During its visit to the U.S., the Azerbaijani-Turkish delegation held meetings in Kansas. Senator Steve Morris expressed warm feelings toward Turkey and Azerbaijan during a meeting with the head of the Kansas Senate, members of the delegation told Trend on Monday.
The current state of bilateral relations between U.S. and Azerbaijan and prospects for further development were discussed in detail at a meeting attended by three members of the Grand National Assembly of Turkey, President of the Council TurkAz Kemal Oksyuz and the representative of the Azerbaijan - America Society in the south-western part of the U.S. Irada Akhundova.
Members of the delegation invited Senator Morris to visit Azerbaijan. Thanking them, the senator said he would be pleased to visit the country along with several members of the Senate of Kansas.
Then Speaker of the House of Representatives Mike O'Neal received the guests. The Azerbaijani delegation presented souvenirs at the end of the meeting which marked the links between the U.S. and Azerbaijan. Members of the Azerbaijani-Turkish delegation got acquainted with high technology used in the agricultural sector which took place after the fruitful meetings held at the House of Representatives.
Then, the Azerbaijani-Turkish delegation was received by the Governor of Kansas, former U.S. Senator Sam Braunberg.
Welcoming the guests, the governor noted that he had been to Azerbaijan four times. The country is a strategic partner of the United States in the region. Highlighting the development of bilateral relations, the governor stressed the great potential for the development of cooperation, particularly in agriculture, food preservation and in education.
Akhundova invited the governor to visit Azerbaijan and expressed confidence that this visit will strengthen the existing relations between Azerbaijan and the U.S. state of Kansas. An icon with the flags of Azerbaijan and the United States was presented to Braunberg.
A banquet was organised after the meeting. Senators and members of the House of Representatives congratulated the 20th anniversary of establishing diplomatic relations between Azerbaijan and the United States and stressed the importance of further developing relations between Turkey, Azerbaijan and the State of Kansas.