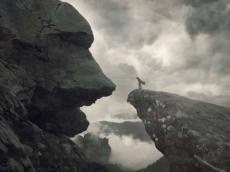 By Mushvig Mehdiyev
Public dissatisfaction with President Serzh Sargsyan's foreign and domestic policies is on rise in and out of Armenia, fueling formation of new anti-government unions and forces.
Former Foreign Minister Vardan Oskanyan is preparing to mobilize his supporters in Slovakia's capital Bratislava, in an effort to form a movement against the Armenian authorities, according to Armenian media outlet armenianreport.com,
Also Armen Shahnazaryan, a well-known Armenian philanthropist, owner of the Louding Company has convinced the Armenians in Moscow to rise against Sargsyan regime. The same operation is orchestrated by Ashot Grigoryan, Head of the Forum of Armenian Unions in Europe, in Bratislava. Grigoryan's extremely good relations with Vardan Oskanyan encourage him to mobilize Armenians in Slovakia.
Protest rallies against the incumbent Armenian government is mostly arranged by "troika" union, which unites three major opposition parties in Armenia - Heritage, Prosperous Armenia and Armenian National Congress parties. Regular gatherings of thousands of people aim to call on the authorities to surrender the power. Power change is one of the widely discussed topics in Armenia, involving wide range of residents from ordinary people to political figures.
Local Hraparak paper wrote that Oskanyan is intensifying his activity to inflict a blow on Armenia's ruling regime from out of its borders. He owns friendly ties with Gagik Tsarukyan, an Armenian opposition leader, Head of the Prosperous Armenia party and a strong oligarch. Conductor of the Bratislava gathering Grigoryan also built good relations with Tsarukyan due to Oskanyan's decisive mediation between them.
He regularly invites Tsarukyan to Bratislava, where they go hunting together. It seems that Oskanyan tries to keep Tsarukyan far from President Serzh Sargsyan, who has a great desire to reach a deal with the opposition leader. Sargsyan aims to use Tsarukyan's influence in a plan to strengthen his power in Armenia. Now, Oskanyan and Sargzyan are secretly fighting for Tsarukyan, cherishing a hope to attract the wealthy statesman.
Small Armenian community in Bratislava urges Grigoryan to stretch his hands to the neighboring countries, where he could receive a boost in the number of anti-Sargsyan Armenians. To this end, he empowered his deputy Arutyun Arakelyan, whom he provided a political shelter and residence in Bratislava, to be seriously engaged in gathering of the Armenians across Czech Republic and Slovakia.
Echo of the disillusionment with Sargsyan's policy is heard also beyond Armenia's borders, since almost all Armenians, regardless of their living places, want to get rid of him. Sargsyan's painful dilemma is deepening more and more amid the simultaneous increasing threats from the dissatisfied internal and external forces, in other words, a make or break struggle has started for Sargsyan.