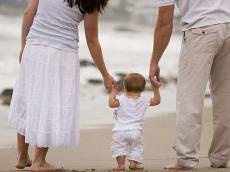 /AzerNews/
By Amina Nazarli
Children are part of our future. To have a bright future, they need to be taken care of. It is not enough to feed and clothe them. Having a good education and medical care are among the main rights of children. Violence against children - both physically and psychologically – is inadmissible.
Twenty-five years ago, on November 20, 1989, the UN General Assembly adopted the Convention on the Rights of the Child. It was a landmark development: For the first time, world states recognized children as fully-fledged bearers of a range of human rights, just like adults.
But have children had a better life after the adoption of the UN Convention on the Rights of the Child?
The representative of UN Children's Fund Nicolette Moodie notes that significant progress has been made in areas such as health and education.
The fund's statistics say that a child born in 2014 has more chances to live up to five years old than that of a child in 1989. Thanks to improved vaccines and medical support, child mortality has decreased by almost two times since 1990.
Children also can enjoy the right to freedom of expression and the right to be heard during proceedings.
It seems appropriate that in the year of Silver Jubilee – 17-year-old Pakistani Malala Yousafzai, who campaigned for the right for equal education for girls, was awarded the Nobel Peace Prize. Malala became the youngest winner of the Nobel Prize.
In Azerbaijan, children's rights are taken very seriously. A special commission on minors and guardianship authorities has been established to protect children's rights. Azerbaijan has joined a number of other groups in adopting the UN Convention on the Rights of the Child on July, 1992. Among the rights granted to children is free and compulsory education.
In January, the government discussed drafting a law that would provide protection to orphans reaching 16 years. These children need more assistance than others, as after leaving the orphanage they have to fend for themselves. The draft law is aimed to save orphans from social problems and create the necessary conditions for them after leaving orphanages.
In this regard, Azerbaijan plans to construct hostels in cities and regions including Baku, Sumgayit, Ganja and Nakhchivan.
Azerbaijan is also planning to open a Children's Ombudsman Institution.
Similar centers are already working in 44 countries charged with protecting and promoting the rights of young people. They deal with individual complaints and generally promote the children's rights in public policy, law and practice.
Protection of the children's rights must be the main priority of all countries. They should ensure maximum opportunities for the full development and providing good education as well as a happy childhood of children so that they can be a worthy part of our society.