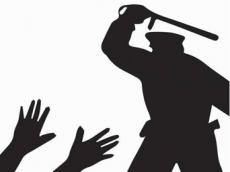 By AzerNews
June 26 as the International Day in Support of Victims of Torture reminded the Armenian media of the topical problems of torture in the country.
No significant progress was achieved in the struggle against torture in the country over the last years. The instances of torture are on rise, as perpetrators are not adequately punished.
"The officials in Armenia who torture others are not punished," local media alarmed.
"Only 30 cases of torture and ill-treatment of 100 cases which were investigated by the Special Investigation Service in 2013 were sent to the courts. The courts issued verdict only for one case," the media said. Two policemen recognized in this case guilty of torture, were released in the courtroom by amnesty.
The public organizations warn that impunity generates new crimes in the country. Attorney General Gevorg Kostanyan agrees that the atmosphere of impunity contributes to an increase of crime rate in the country.
The public unions will hold rock concert in Yerevan on June 26 to drive to the authorities' attention to the problems of torture and impunity.
The Armenian citizens often complain about the torture and violence at police departments.
Human rights activists said torture and violent tactics, including psychological pressure, use of electric shockers; cruel beatings and other inhuman treatment are among the main methods used by Armenian police to obtain testimony.