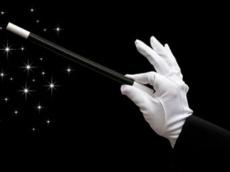 By AzerNews
Armenia's new Prime Minister Ovik Abramyan could remain in the country's history as a magician, who could achieve something impossible. But the problem is that he has no magicians' essential attribute - a magic wand to solve Armenia's difficult socio-economic problems in a flash.
Abramyan recently acknowledged that all problems, which the country faces, cannot be solved without a magic wand.
"We should try as much as possible to resolve the challenges facing our people and state. Everyone knows that it cannot be solved immediately, there is no magic wand that would solve all our problems," he told journalists.
Abramyan worries mainly about big problems in economy and promised to take his utmost to create equal conditions for every investor.
"The economic growth should be a priority for our government, we have a lot do to in the economy field," he said.
Yet it is a question how oligarch Abramyan, who owns open and hidden business in many spheres, will create equal conditions in economy.
Abramyan's government is still working on a "maximum realistic" program, which will be presented to the parliament by May 23.
Difficult socio-economic problems reigning in the country over the past years reached a complicated deadlock that the government's reforms can hardly resolve it.
First President Levon Ter-Petrosyan in turn is not optimistic about the reforms of the authorities. He believes that the authorities' all reforms are intended to destroy the country.
"I do not believe in any reform initiated by the ruling regime," Ter-Petrosyan recently told journalists. "The more they accept reforms, the more the country is collapsing."