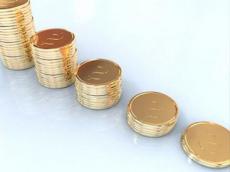 By AzerNews
Armenia is rapidly losing its attractiveness for foreign investments year by year.
Foreign direct investments (FDI) to the country decreased by 35.3 percent compared to 2012, reaching $4.692 million.
This indicator of FDI turned out the lowest during PM Tigran Sargsyan's tenure. These figures were not recorded even during the global financial crisis in 2009, when the volume of investments in Armenia decreased by 25.8 percent.
Armenia's strategic and economic partners also significantly reduced the amount of investments in the economy of the South Caucasus republic. Russia reduced its investments by 33.6 percent, while France cut financing by 57 percent, Germany by 54 percent, and the U.S. by 34.6 percent.
The indicators are not surprising amid the Armenian authorities' aggressive policy towards their neighbors. Armenia keeps over 20 percent of Azerbaijan's territory under control.
This aggressive policy has left Armenia out of all major regional economic projects, including the Baku-Tbilisi-Ceyhan oil pipeline and the Baku-Tbilisi-Kars railway.
As a response to Yerevan's non-constructive position, Turkey has also closed its borders with Armenia, demanding it to withdraw its troops from Azerbaijan's occupied lands. The blockade of the country continues to slow down economic growth in Armenia.
The main economic indicators for the first two months of 2014 are unpleasant as well. In this period, the production of bread and sour cream decreased by 1.3 percent and 20 percent respectively, official statistics show.
The declining trend in the consumption of essential goods observed in the last few months is mainly resulted from the decreasing number of Armenia's population.
Nature was also ruthless towards Armenia. In the last two days, abnormal cold weather has terminated almost 90 percent of the apricot harvest which Armenia is so proud of.
Apricot is one of the main fruits in Armenia's exports. Armenia expected 55,000 tons of apricot harvest, but the country has already lost 50,000 tons. It seems predictable that Armenia will not be able to boast of large apricot exports for 2014.
Instead of finding effective ways out of the complicated economic situation, the Armenian authorities prefer to just speak and give empty promises. But no one is able to prohibit them from speaking, as President Serzh Sargsyan recently stated that "We must speak, as it is our job."
The Armenian government recently approved a quite ambitious strategic development program for 2014-2025. This is the very government which could provide only a 3.5 percent economic growth despite the 6.3 percent growth specified in its strategic development program for 2013.
In this case, empty promises leave no other chances for Armenians than leaving their country for better living conditions by 2025.