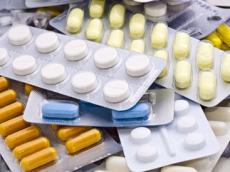 By AzerNews
The recent rise in prices in Armenia's pharmaceutics market has increased pressure on patients who are grappling with economic problems.
Treatment has become expensive in the post-Soviet country, which is experiencing a worst trend in economic terms.
"Now, how poor people can buy medicine, remains to be seen?" a pharmacy owner asked.
The prices of essential medicaments, cardiovascular and blood pressure drugs which are in high demand have risen in the country, leaving no chance for sick people to get cured.
"The rising prices have affected the supply of both imported and locally-produced medicine," local media reported.
This unpleasant tendency came after President Serzh Sargsyan's meeting with the officials at the Ministry of Health.
Sargsyan reviewed the activities of the pharmaceutical departments, the administration of mother and child health, and the ambulatory medical aid department. The president was also briefed on the health care status of the country.
Armenia saw an increase of medicine prices after the country's announcing plans to enter to the Russian-led Customs Union (CU), which establishes import duty by 8-10 percent. Medicine imports in Armenia are duty-free.
Yerevan decided to become a member of the CU, which came into existence on January 1, 2010 and signed a memorandum of cooperation with the Eurasian Economic Commission.
Armenia hopes that joining the CU would save its almost dead economy. To this end, it is seeking to complete all procedures for joining the CU in 2014.
Armenia heavily depends on imports. Observers say the country's domestic markets would see the price hike soon.