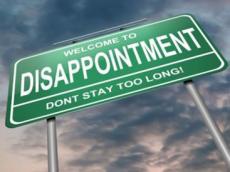 By AzerNews
The fast growth of migration in Armenia with a population of 3,017,200 people has become the key topic of local media, which have issued alarming headlines such as "Armenia without Armenians" to attract the authorities' attention to the catastrophy faced by the country.
As official statistics suggest, the number of citizens leaving the mono-ethnic Armenia, where ethnic Armenians make up more than 95 percent of the population, has been on the rise over the recent years.
The Armenian State Migration Service recently reported that if the share of citizens leaving the country with their family was 40 percent of the total migration outflow some years ago, it has risen to 60 percent now.
A national migration program "People in Need" indicates that five percent (around 105,000 people) of the population left Armenia during the first nine months of 2013. The program expresses worry that migration is a catastrophe for Armenia, a notion that the Armenian authorities have apparently not fully understood yet.
Yerevan's international airport sees off mass outflow of migrants on a daily basis, and the passengers' big baggages show that they are leaving Armenia forever, the Armenian media have reported.
Migrants say the situation in the country is so complicated that people are starving. "There is no place and no job for Armenians in the Armenian land," they say.
Tough living conditions and lack of jobs in the motherland offer no hope for Armenians who have left the country many years ago intending to return. The majority of those desiring to come back are very much disappointed in the end.
"There is no job in Armenia," said one of the migrants. "I came here and figured out that nothing has changed. I'll return to Russia. The life was better before, but now the country is like a swamp."
With such a complicated socio-economic situation, Armenia has turned into a country of disappointments, leading to an increase in suicide attempts.
Over the past few months, the number of suicides has increased in Yerevan, and the Ministry of Emergency Situations receives information on suicide attempts almost every day. Yerevan's Kiev bridge has become a place of fatality, as many people, who are mainly young, have committed suicides there since the start of the new year.
This miserable situation has forced the Armenian government to approve a "Come Back Home" program to encourage the Armenian youths to return to their homeland.
Armenia expects 1,000 Armenian teenagers to visit the country in summer, and intends to organize various events for them to encourage them to come back to Armenia. However, the initiative can hardly be efficient, because there is nothing but disappointment awaiting them in their homeland.