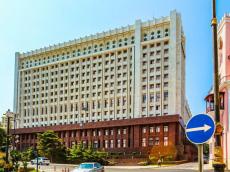 The Azerbaijani commission on issues of pardon under the president considered over 100 appeals for clemency at its January 17 meeting, Azernews reports.
The January 13 meeting of the commission reviewed another 100 appeals and appropriate decisions were made.
The next regular meeting of the commission is scheduled for January 24, 2023.
To recap, a total of 213 inmates were pardoned by the president on May 27, 2022.