Your Corner" is exactly what you think it is - your stories, pictures, art, and pretty much everything else you can share with the rest.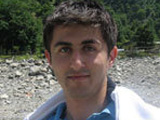 This "Your Corner" post features an interesting article/story of Azerbaijani freelance interpreter Ibrahim Ibrahimov, who decided to share it with us, and the rest of our readers. The point of the story, according to Ibrahimov, is that a "customer is not always right". Is it so in your opinion? Read on below.


A CUSTOMER IS...NOT ALWAYS RIGHT

Almost everyone sometimes have to deal with difficult customers, co-workers or employers. I've surely been one of them. But I'm in the opinion that although I know what customer satisfaction is, customers are not always right. And sometimes you have to tell them nicely what you think is right.
I'd been working as a freelance translator/interpreter for 3 consecutive months in a company. My experiences in this company was something that I'll never forget. I was performing language services for the foreign experts, the Management, the CEO of the Holding and the whole team.
When I first came to the company it was kind of an adventure for me since I've never been a member of such a big company. In my first visit to the company the first thought came to my mind was a collection of words in English that equate to "very good": magnificent, great, wonderful, fantastic, and awesome and so on and so on. Moreover, I had no problem in translating/interpreting and helping them build good communications with foreign     experts.
The problem that I did have, was with my major client - the CEO of the Holding. All I wanted was to perform from "pure" Azeri language into English. But during interpreting it was a little bit difficult for  me and honestly for everyone to understand the way he spoke in Azeri language. He'd been speaking  in a local dialect which I had not the faintest idea about.
I thought for a long time to solve this problem as soon as possible since I had to work there as a translator/interpreter for 3 months in accordance with the contract. Six weeks before the end of my contract expiration, the CEO of the Holding asked for me to write a personal statement of impressions I had in the company. I came to the conclusion that it was kind of a chance for me to make the CEO change the way he spoke in Azeri language. So I tried to do all I could to write a statement of impressions in a clear way so that he could get what I had in mind.
My statement of  impressions went like this :"The CEO of the Holding is very energetic together with high sense of responsibility and  love to get along with a wide range of people from different background. But he still needs to sharpen his overall communication skills since it was honestly often difficult for me to understand the way he spoke in Azeri."
Thus, in his letter he wrote me that my impressions about him were a perfect balance of all the things that were worth reading.He agreed that even he's not satisfied with the way he speaks in our  native Azeri language, adding that there was a great truth in what I wrote. So the last few days he unbelievably started speaking in a more understandable Azeri language. Briefly saying, he got the major idea that I was not trying, at all, to prove him wrong. This little story, in my opinion, proves that a customer is not always right, and sometimes it is dead important to let one know what the better/right way or a solution might be.
Ibrahim Ibrahimov
Baku, Azerbaijan
Don't forget that you also have an opportunity to share something of your own with us, and the rest of the readers. Whether it's an interesting episode of your everyday life, some sort of art, glamorous photos, videos, bizarre – weird – breaking news, interesting interviews, your own written science fiction tale, a sad love story or even a poem – share with the rest & let yourself be known.
Editorial board reserves the right to publish your sent material, or skip it, based on our policies. When sending your material, please choose one of the following:
real life stories, own written story (fiction), photo-video, other
. Also, please provide the full name we should credit the material for, and a short description of the material itself.
All of the materials are to be sent here:
[email protected]
Send them out, "Your Corner" is waiting!
/Today.Az/