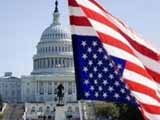 The majority of US Azerbaijanis for the first time got registered with the US Census as Azerbaijani Turks, the US Census official said.
In previous years, as well as in 2000, US Azerbaijanis were getting registered more often under different ethnicity or nationality name, the official said.
The US Azeris Network said that this year a special campaign was held by the Diaspora representatives in order to get registered as Azerbaijani Turkic community, Azerbaijani-Americans.
The Diaspora mentions that government grants and funding for communities' hospitals, libraries, schools, infrastructure and other spending depend on the census questioner responses, submitted by the Diaspora members.
The Diaspora indicates that while the estimated number of US Azerbaijanis and other Turkic ethnicities is enormous, the last census in 2000 indicated only 200,000 representatives of it. That is, because many of Azerbaijanis and other Turkic nationalities didn't properly name themselves or didn't file documents for US Census at all.
Rashid Mirsaliyev, an Azerbaijani Diaspora representative said, previously Azerbaijanis weren't that active in the census process.
"We would think that wouldn't do any profit for us, so we never filed our documents," - he said.
According to him, Azerbaijanis in US often indicated themselves as Farsi, Turks (those who are originally from Southern Azerbaijan, Iran). Others indicated themselves as Russians, or just as representatives of the white race.
Mirsaliyev said they did that, believing Azerbaijanis are not a huge minority and not many people know about them, while when one was identified as Turk, Russian or just American he or she avoided misunderstanding.
But this year the Diaspora explained community members the importance of being identified correctly. Such as, this might help Azerbaijanis get education in their own language, settle their own newspaper, Sunday schools, and other community services.
The Azerbaijani Diaspora has been holding a wide campaign also with the assistance of the only US Azerbaijani TV channel GunAz. The Census was also addressed at a number of Azerbaijanis events in LA, Chicago, Washington Dc and New-York.
/
APA
/