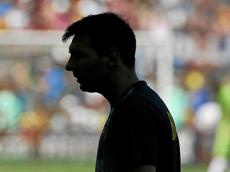 Messi, the movie directed by Álex de la Iglesia and scripted by Jorge Valdano, aims to go behind the scenes on some of the most important moments in the player's life to reveal the real person behind the Argentine star striker, and will go on general release from 2nd July in Río de Janeiro.
Shot in Buenos Aires and Rosario, the film has been compiled from images, interviews and recordings dating back to when the player was only four years old, according the film's production company Mediapro.
The documentary showcases the opinions of some of the people that have been close to Messi throughout his footballing career: friends, teachers, his first coaches, journalists and famous footballing figures such as César Luis Menotti, Valdano, Maradona, Cruyff, Iniesta and Alejandro Sabella, to name a few.

/Marca/