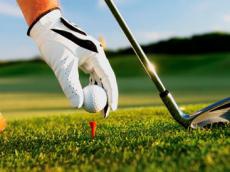 By AzerNews
Azerbaijan's National Golf Club in Guba will host Heydar Aliyev Tournament on June 7.
Organized by Azerbaijan's Golf Federation (AGF), the tournament will be open to amateurs just with a recognized handicap. Up to 48 players will take part in the tournament.
If the number of applicants exceeds the number, the 48 lowest handicapped players will be selected.
The goal of the tournament is to offer a competitive environment to golfers of different skill levels locally and internationally, to enjoy a fun-filled program and to promote golf in the region. It is also aimed at introduce Azerbaijan as a competitive golf tourism destination to the players.
The primary prize of the tournament is a BMW X1.
Moreover, AGF will hold a Challenge Tour golf tournament dedicated to National leader Heydar Aliyev in Guba on July 30 - August 3. The event will bring together 72 amateurs from around the world, and will be broadcasted by European TV channels. The prize of the tournament is €300,000.
AGF was founded not so long ago in 2012. The federation has had some successes in such a short time, as the Guba National Golf Club and the Golf Academy in Baku have been created .