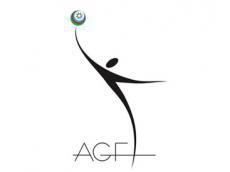 By AzerNews
Azerbaijan Gymnastics Federation will hold a joint tournament on gymnastics, acrobatics, and tumbling on December 18-20.
Around 94 athletes representing five sports communities of Azerbaijan's capital -Baku Gymnastics School, Republican Olympic sports lyceum, sports school of the Nizami district, "Neftchi", and "Tehsil"- will participate in the tournament.
Gymnasts will perform on the first and the second day of tournament, while tumblers and jumpers will perform on the last day. For the first time, Baku's spectators will be able to enjoy trampoline gymnasts, who will perform a special program.
Foreign referees of the international category, including member of the Technical Committee of the International Federation Arturs Mickevics, are also invited to the tournament.
Azerbaijan Gymnastics Federation has experience in such competitions. The last such event was held in summer, 2013, and was met with positive reviews from both participants and spectators.
The creation and development of gymnastics in Azerbaijan dates back to the 1940s. As a result of the popularization of this sport for a very short period, Azerbaijan Gymnastics Federation was created in 1956.
After Azerbaijan gained independence in 1991, the National Federation of Gymnastics became a member of the International Gymnastics Federation in 1993, and the European Union of Gymnastics in 1996. There are currently four kinds of sports in the federation: rhythmic gymnastics, men's gymnastics, acrobatic gymnastics, and tumbling.