A delegation of youth from Bucharest visited Azerbaijan on Nov. 2-9.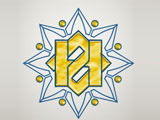 The visit was organized by the Heydar Aliyeg Foundation, its mission in Bucharest and Sector II of Bucharest, the foundation said in a statement.
A rich visit program designed for the Romanian youth to enable them to learn more about Azerbaijan.
The guests visited the grave to Azerbaijan's national leader Heydar Aliyev in the Alley of Honor and Martyrs' Lane, familiarized with the activities of Heydar Aliyev Foundation and met with orphan children at Baku Children's Home 1.
Historical and architectural monuments of Old City in Baku, archaeological and ethnographic museum complex "Gala", Gobustan, the Museum of Modern Art left an indelible impression on young people.
The Romanian youngsters also traveled to Shamakhi, Gabala, Shaki and Agsu.
The Romanian youth visited the Astrophysical Observatory in Shamakhi, the Palace of Khans in Shaki, visited the Albanian Church in Kish village of Shaki and tasted national dishes in country's regions.
Leisure of the youth was also supplemented by music and entertainment programs organized in honor of their stay in Azerbaijan.
Romanian young people left Azerbaijan with pleasant impressions and memories.
A group of Azerbaijani youth left for Bucharest together with them. Currently, Azerbaijani youth visit to Romania continues.
Day.Az
Click to enlarge: