This year 85512 school-leavers submitted their documents to be admitted to high schools.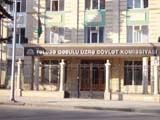 77553 of them are the school-leavers of Azerbaijan, 7959 are of Russian section.
According to the information given to APA from  State Committee Student Admission (SCSA) 21423 documents have been submitted to the 1st profession  group , to the 2nd -15940, to the 3rd-25768, to the 4th-9989, to the 5th group 12392 school leavers  have submitted their documents.
This year  according to state admission plan 28890 places have been determined.20704 of them are school-leavers of Azerbaijan, 3621 of them are Russian section. In recent days information will be given about the date of examination in recent days.