Azerbaijan is ranked among the countries with lowest UEFA ratio for 2004/05 season.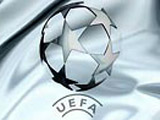 The country has obtained a score of 1.332, trailing before the Farers, Kazakhstan, Andorra and San-Marino only. The country's rating has been deteriorated following a two-year ban by the European Football Union on national football clubs' participation in European cup tournaments.
The ratios are use to seed the number of football clubs per country, in order to get determined with the final list of participants in the Championships League and EUFA Cup. To classify football clubs in terms of their performance, the rating of national football association is added to the corresponding rating of the club. The existing rating is carried forward to determine the number of football clubs representing a single country during the succeeding period.
A rating for certain year is calculating taking into accounting corresponding performances of clubs in the Champions League and UEFA Cup over the past five years. The performance in the run-up period, called Intertoto, is ignored.