132 school buildings will be build in Azerbaijan by autumn on the initiative of Heydar Aliyev Foundation.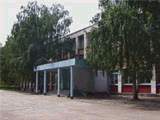 These buildings will be built mainly in the mountainous regions Education minister Misir Mardanov informed APA that 100 schools in a year have never been built.
Appreciating it as charitable initiative of the Foundation, the Minister said that the construction of schools will be continued in the frame of the state program affirmed by the President.