Baku City Head Health Office (BCHHO) holds talks for Azerbaijani patients to be cured in sanatorium - resorts of different countries free of charge.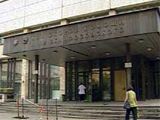 At present BCHHO send patients only to Moscow for treatment free of charge. BCHHO informed APA that for the patients to get free of charge treatment in Moscow contract has been signed between the health departments of the city yet in 1998.The contract the term of which was 5 years, has been renewed. In conformity with this contract Azerbaijanis can be cured in Moscow by the year of 2009. That contract considers treatment of about 100 patients free of charge a year. Last year 67 patients were treated with free of charge in Moscow, among those there are handicapped and children there. But this year a letter has been sent to Moscow for the treatment of 10 patients in Moscow.
It must be noted that, the above mentioned contract also considers the exchange of doctors between the two countries. This year Azerbaijani and Russian doctors will hold several meetings in accordance with that contract.