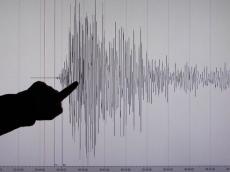 By Azernews
By Aygul Salmanova
The earthquake in western Iran is unlikely to cause any quake hits in Azerbaijan, Gurban Yetirmishli, Head of the Republican Seismological Service Center of the Azerbaijan National Academy of Sciences told Trend.
The earthquake death toll in western Iran has reached 207 people with more than 164 injured, local media outlets reported.
Yetirmishli added that although weak tremors are registered every day in Azerbaijan, there is no danger of a powerful, destructive earthquake.
The earthquake in Iran hit large parts of Iraq and Iran including the Iraqi capital Baghdad on Sunday evening.
The U.S. Geological Survey put the quake at 7.3 magnitudes, which placed the epicenter southwest of the city of Halabja along the Iraq-Iran border.
Characterized by high seismic activity and situated in the active collision zone of Arabian plate with Eurasian, the territory of Azerbaijan has complicated block structures differing from each other by the level of seismic activity.
The seismogenic zones with potential to produce dangerous force cover the whole country as the Alpine-Himalayan seismic belt passes through Azerbaijan. Strong and catastrophic earthquakes that took place several times in this area from ancient times till now caused huge destructions..
Therefore, Azerbaijan is considered to be a seismically active region – a lot of earthquakes occur here every year, however, majority of them are not felt.
Over 800 earthquakes were registered in Azerbaijan since the beginning of the year, only part of the which, that is, the ones measuring 3-4 on the Richter scale were felt.