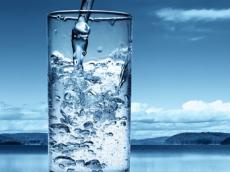 By AzerNews
The Azerbaijan National Academy of Science has recommended the population to use water properly.
"Rainfall has dropped significantly this year. In this regard, it is needed to make efficient use of natural resources, collected in reservoirs," Deputy Director of the Institute of Geography of ANAS Elbrus Alizade said.
He said, this year, the rivers Agsuchay, Girdimanchay, Goychay, and Turianchay on the southern slope of the Greater Caucasus are running completely dry or their water flow fell to the minimum.
"Lack of water in the rivers is observed because of the low rainfall this year," Alizade said.
Most reservoirs in Azerbaijan use the water of Kura and Araz rivers, he added. "This year, the flow rate has dropped significantly in both of these rivers compared to last year."
He also noted that a large amount of water has been collected in the reservoirs since winter, however these reserves have to be used sparingly.
According to the National Hydrometeorology Department of the Ecology and Natural Resources Ministry, currently water richness holds 70-80 percent of decade norm in Quba-Khachmaz region of Greater Caucasus, 20-100 percent in Lesser Caucasus rivers, 20-30 percent in Lankaran-Astara region rivers, while 110 percent in the rivers of Nakhchivan AR.
Earlier, Alizade also said that Azerbaijan is expected to be hit by extremely strong mudflows before autumn. Prolonged drought causes mudflows in the mountainous areas. This has created very favorable conditions for mudslides this year.
The rivers Shinchay, Demiraparan, in the valleys of rivers Tikanlychay, Girdimanchay, Kishchay and Agsuchay are prone to torrents, the scientist warns.
The risk of floods exists on the northeastern slope of the Lesser Caucasus in the valley of Zeyemchay in Gadabay, Shamkir, Tovuz, Geygel regions and in the valleys of Shamkirchay and Kurekchay.
Moreover, the northeastern slope of the Greater Caucasus is also endangered. Mudflow danger exists in the valleys of Gusarchay, Gudyalchay, Velvelechay, Gilgilchay and Atachay.
The residents of the endangered areas should brace themselves for these incidents.