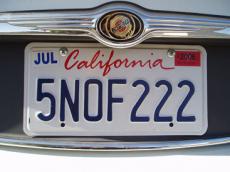 Azerbaijan offers serious concessions to the foreigners to obtain a temporary state registration for the cars registered abroad.
Azerbaijani Parliament told that an amendment has been proposed to the 12th part of the 27th article of the law "On traffic" in this regard.
According to the amendment, foreign owners and those having right to issue order on cars with foreign registrations will be able to submit identification card instead of "Foreigner registration card", while appealing for temporary state registration.
The draft law has already been submitted to the plenary session of the parliament.

/APA/