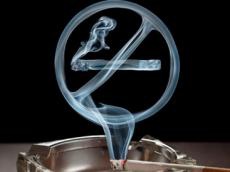 By AzerNews
The Azerbaijani parliament mulled the proposals on initiative to ban smoking at the National Seaside Park (boulevard) of Baku.
During the discussions, Parliamentary Speaker Ogtay Asadov said that this bill is very important and should be brought up for discussion.
"I believe that this bill will be designed, developed and adopted before the spring session," Asadov said.
MP Ganira Pashayeva also noted that adoption of a law on tobacco and tobacco products is necessary.
She emphasized that according to the existing legislation, the sale of cigarettes to persons under the age of 18 is prohibited, but the current situation suggests otherwise.
"Now cigarettes are sold not only to adolescents under the age of 18 years, but even to children," she said. "Therefore, the legislation should be reviewed and the sale of cigarettes to children and youth under the age of 18 years should be prevented," she said.
MP Musa Guliyev, in turn, said that the Committee for social policy is developing the bill in this regard.
"But there are some problems," Guliyev said. "For example, we can ban smoking cigarettes in the Seaside National Park in Baku and society must be ready for this."
Earlier, Guliyev said that the issue of increasing the excise tax on tobacco products, which is also one of the steps aimed at reducing the number of smokers, may be discussed.