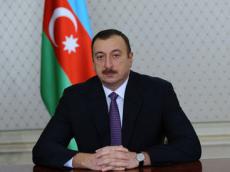 President Ilham Aliyev of Azerbaijan decreed on call-up of Azerbaijani citizens from October 1 to 30, 2013 and retirement of the military servicemen.
'Under the decree, Azerbaijani citizens born in 1995 and reached 18 until the call-up day, as well as born in 1978-1994, under 35, who meet the requirements of Armed Forces of the Republic of
Azerbaijan and the legislation of Azerbaijan, the citizens having no deferment of military service, will be called up from October 1 to 30, 2013.
The soldiers, sailors and sergeants serving the term of military service stipulated by the law "On the military service" will retire from October1 to 30, 2013.


/AzerTAg/