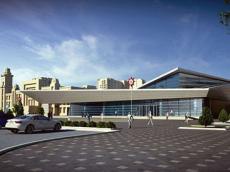 The main entrance and exit of '28 May' station will be opened in the next week.  
The press-service of the Baku Metro informed that the main entrance and exit of the station will be available for use from September 16.  
According to the information, most of the work have been. The rest will be finished until September 16 - the day of new school year's start.  
In general, the reconstruction of '28 May' station is going to last for some months: 
"A lot of work have to be done there. Reconstruction work is being carried out in the station. New airing system and other novelties are envisaged for the comfort of passengers, too. It is earlier to say exact date for completion of the work here. Probably, the station will be free from construction by the end of running year"
/Anspress.Com/