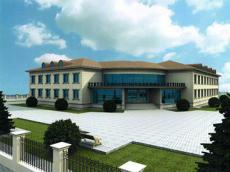 A new school is going to be constructed in Garadagh district of Baku, district's EP told. 
According to the information, the school which designed for 300 seat, will meet all modern requirements and equipped with advanced equipment.
Total area of the 2-storey school is 2297,2 square meters under the project. The educational institution will have 15 classrooms, a conference hall, a special laboratory for teaching physics, chemistry and biology, a library, canteen and 2 locker rooms.
There will be built a reservoir, open and closed playgrounds in the school territory. The surround area will be landscaped.
 There is no information on the start of construction yet.
/Day.Az/