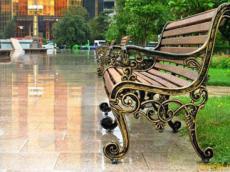 The National Hydrometeorology Department of the Ministry of Ecology and Natural Resources reports that after gloomy and intermittently rainy weather there will be observed a gradual serenity in the second half of the day, on February 1, in Baku and Absheron peninsula. Gentle north-eastern wind will be dominant for current day.
The temperature will be +0-2C at night, +2-6C in the afternoon.
As to the regions of Azerbaijan, occasionally wet weather is forecasted to be sleety and snowy in several places. Eastern wind will blow.
The temperature will be from -3 to +2C at night, +2-7C in the afternoon, while -4-9C in the mountains, -15-20 in high mountain areas at night, and from 4 degrees of frost to
1C in the afternoon.
Meteosenitive people will feel convenient due to temperature regime close to climatic norm and weak and soft fluctuation of meteorological determiants.

/eco.gov.az/