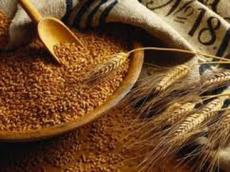 Azerbaijan is one of the main importers of Kazakh grain.
The statement came from the Customs Committee of Kazakhstan, disseminating information on the volume of exports of Kazakh wheat and flour in December last year.
According to the Customs Committee, in December, Kazakhstan shipped 126.2 thousand tons of wheat flour, which is 44,000 less than the November indicator.
Recipients of Kazakh grain is traditionally divided into two categories: the CIS and other countries. In this context, Kazakhstan exporters significantly slowed shipments to CIS countries, as well as decreased supply to foreign countries.
Among the major importers of Kazakh grain in November is Azerbaijan with 42.9 tons (decreasing the amount of last month at exactly half) and Tajikistan - 66.5 thousand tons. It was continued supply to Kyrgyzstan, who purchased 32.4 million tons, and Uzbekistan - 40.1 thousand tons. With regard to foreign countries, here, the Kazakh wheat reduced the number of recipients. The greatest weight was sent to Iran - 40 thousand tons. Also is continued supply to China and Sweden - 3 and 7 thousand tons, respectively.
/AzerTAc/