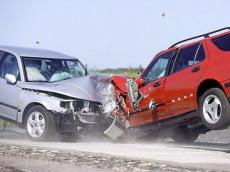 A fatal traffic accident took place in Gusar region. The accident was recorded on 5 km of Samur-Hazra road yesterday.
"Volkswagen Touareg" turned over as the Imishli region Sakhavat Etibar Rzayev, born in 1963 lost his control while driving. As a result of accident,a passenger of the car, resident of Tabasaran region of Dagestan Autonous Republic of the Russian Federation Ruslan Ramazanovich Ibrahimov died at the site, the driver Rzayev himself on the way to hospital.
The fact is being investigated.
/
APA
/