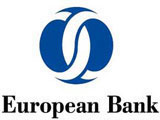 Armenian Government will launch restoration program of Yerevan subway starting 2010 with assistance of the European Bank for Reconstruction and Development (EBRD).
Under the program, Armenian Finance Minister Tigran Davtyan and head of EBRD Yerevan office Valeriu Razlog will sign a loan agreement estimated at 15 million euros, with 5 million euros as assistance allocated by the European Neighborhood Investment Facility.
EBRD and European Investment Bank will also grant 5 million euros in loan each, Armenian Finance Ministry press office said.
/News.am/