Nana Intskirveli, Imedi television station's director of newsroom, resigned a year after her appointment, head of the TV station confirmed.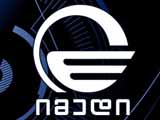 She will be replaced by Mate Kirvalidze, who has a long experience of working for Imedi TV's newsroom and most recently he worked as a producer of Rustavi 2 television station's new weekly political talk show Archevani (Choice).
Intskirveli, who was Defense Ministry spokesperson before joining Imedi TV in March 2009, told the Georgian news agency, InterPressNews, that she quit the station, because her work "was not appreciated" in Imedi TV.
In an interview with Georgian daily Rezonansi, Giorgi Arveladze, director general of Imedi TV, however, said disagreement with Intskirveli was not a reason of the recent replacement.
Arveladze, a former government member and a long-time ally of President Saakashvili, also denied rumors that Imedi TV was about to close.
"Imedi does not face any threat of closure. On the contrary, we have very serious plans for future," the daily Rezonansi quoted Arveladze.
/Civil.ge/