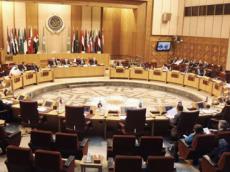 Israeli and Palestinian negotiators resumed indirect talks mediated by Egypt on Monday to end a month-old Gaza war, Egypt's state news agency said, after a new 72-hour truce held for a day.
Israeli negotiators flew in and out of Cairo on Monday, an Egyptian official said, but no details were released on the talks.
Hamas is demanding an end to Israeli and Egyptian blockades of the Gaza Strip and opening of a seaport in the enclave, a project Israel says should be dealt with only in any future talks on a permanent peace agreement with the Palestinians.
A month of war has killed 1,938 Palestinians and 67 Israelis while devastating wide tracts of densely populated Gaza. Egypt's Foreign Ministry has urged both sides to work toward "a comprehensive and lasting ceasefire agreement".
Gaza hospital officials have said the Palestinian death toll has been mainly civilian since the July 8 launch of Israel's military campaign to quell Gaza rocket fire.
Israel has lost 64 soldiers and three civilians, while heavy losses among civilians and the destruction of thousands of homes in Gaza have drawn international condemnation.
Hamas spokesman Sami Abu Zuhri said the new negotiations would be "the last chance" for an agreement. Israeli representatives are not meeting face-to-face with the Palestinian delegation because it includes Hamas, which Israel regards as a terrorist organization.
In Geneva, the United Nations named an international commission of inquiry into possible human rights violations and war crimes by both sides during the offensive. The commission, which will be headed by William Schabas, a Canadian professor of international law, was welcomed by Hamas but condemned by Israel.
"Hamas welcomes the decision to form an investigation committee into the war crimes committed by the occupation (Israel) against Gaza and it urges that it begin work as soon as possible," spokesman Sami Abu Zuhri said in Gaza.
Israel's foreign ministry recalled that Israeli Prime Minister Benjamin Netanyahu had previously called the Human Rights Council a "kangaroo court".
"Already, with the decision on July 23 to establish the committee, the prime minister and the foreign minister declared that the Human Rights Council had long ago turned into the 'terrorist rights council' and a kangaroo court, whose 'investigations' are pre-determined," Foreign Ministry spokesman Yigal Palmor said in a statement.
"If any more proof were needed, the appointment of the chairman of the panel, whose anti-Israel bias and opinions are known to all, proves beyond any doubt that Israel cannot expect justice from this body, whose report has already been written and all that is left is to decide who will sign off on it," Palmor said.

/Reuters/