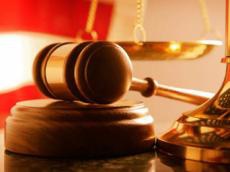 Turkey's population has lost confidence in the judicial system, Turkish TRT Haber TV channel quoted the country's Prime Minister Recep Tayyip Erdogan as saying on June 24.
The public opinion polls show that Turkey's judicial system is in last place in terms of the population's confidence, compared to other government bodies, according to the prime minister.
Erdogan said that the loss of confidence in the judicial system is one of the serious problems, but it will be resolved.
Turkey's judicial system loses its credibility with each passing day, the country's Deputy Prime Minister Bashir Atalay earlier said.
The latest public opinion polls conducted by independent structures show that the confidence in the judicial system is less than 45 percent, according to the deputy prime minister.
"Some 55 percent of the country's citizens believe that the court doesn't adopt fair decisions," Atalay said.
The polls also showed that about 60 percent of the population trusts the policy pursued by the country's government in many spheres, according to Atalay.

/Trend/