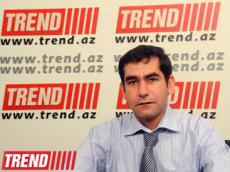 A member of the Iranian parliament has reported that the Iranian government is insisting on increasing fuel prices by 4.5 times, aiming to gain 1250 trillion rials (about $102 billion based on current official USD rate) in revenue.
The government expects expenditures of 1,200 trillion rials (about $98 billion) in the next solar year's budget bill. The bill will likely be ratified by Parliament; this figure shows an approximately 82 percent rise compared to the current year's figure. Iran's solar year will start on March 19.
The Iranian government has cut a part of energy carriers' subsides since December 2010, but insists on implementing the second phase of the subsidy reform plan. The parliament has passed a bill and set the government's revenues through freeing up prices at 560 trillion rials (about $46 billion). The Ahmadinejad administration pays 450,000 rials (about $37) per capita to over 72 million Iranians, equaling $3 billion per month.
According to the Mehr News Agency, Ahmad Tavakkoli released his report on March 11, in which he said that the government has gained some 280 trillion rials (about $23 billion) annually in the frame of the first phase of the subsidy reform plan. "If the second phase of the plan is implemented, fuel prices should be increased by 4.5 times", he added.
Tavakkoli says that government should have allocate 50 percent of the revenues from cutting subsidies and increasing energy carriers price to pay in cash for citizens, and the rest of value should have been allocated to the production sectors, but have not, and government even borrowed 90 trillion rials (about $7 billion) from the Central Bank and paid the total sum as cash subsidies, he explained.
Based on a report by the International Energy Agency, sanctions decreased Iran's oil exports by $40 billion in 2012. According to OPEC, oil gained above $114 billion in oil revenues in 2011, accounting for 78.9 percent of Iran's total exports income.
The Iranian administration has set oil revenues at just $31 billion in the next year's national budget bill, showing a 40 percent fall year on year. Some 60 percent of oil revenues are taken into account in the national budget bill, and the rest are allocated to the National Development Fund, the National Iranian Oil Company, and underdeveloped areas.
To compensate for the fall in oil exports, the government has increased revenues significantly through raising fuel prices and has also increased tax incomes by 16 percent to 530 trillion rials (about $43 billion) in new year budget bill.
In regard to Tavakkoli's comment about consuming 64 percent of energy carriers by production, service, and transportation sectors, raising fuel prices by 4.5 times not only will lead to rise in prices of consumer goods, fall in growth rate, rising unemployment, and rise in service prices, but also it will affect energy consumption costs by people who account for consuming 36 percent of total fuels in the country.
Meanwhile, the International Monetary Fund has reported that Iran's economy contracted by 0.9 percent in 2012. According to Tavakkoli, the rate has been envisioned to be contracted by 0.6 percent in the next solar year.
He also cited a report by the Ministry on Industry, Mines, and Trade, based on which 18 main production groups out of a total 20 groups saw 0.3 to 79 percent fall in production and just 2 groups experienced 2 to 8 percent rise in production.
Beside economic contraction, Iran's national currency, the rial, has sharply lost value against the dollar as well. The USD is currently sold at 33,000 rials compared to 17,000 rials in December 2011. Liquidity in Iran hit 4380 trillion rials (about $357 billion) in the tenth calendar month of Day (ended on January 19), which has grown 6.25 times since 2005 when President Mahmoud Ahmadinejad took power.
17 major macro figures in Iran's new budget bill (based on billion rials)
| | | | |
| --- | --- | --- | --- |
| | Current solar year | Next solar year | Y/Y percent |
| budget ceiling | 5665610 | 7305260 | 28.9 |
| administration's running budget | 1442690 | 1668640 | 15.6 |
| incomes | 653290 | 919950 | 40.8 |
| disposing capital assets | 698760 | 673700 | -3.6 |
| revenues gained through exporting crude oil and gas condensates | 665800 | 658700 | -1.5 |
| oil revenues (in billion dollars) | 51 | 31 | -39.3 |
| dollar price set in the budget bill (in rials) | 12260 | 21300 | 73.7 |
| oil price set in the budget bill (in dollars) | 85 | 95 | 11.7 |
| disposing financial assets | 74980 | 90630 | - 17.3 |
| current expenditures | 1010000 | 1215040 | 20.3 |
| possessing capital assets (developmental) | 373710 | 397450 | - 4 |
| possessing financial assets | 34530 | 80880 | 134 |
| operating budget deficit | 360000 | 295090 | - 10.1 |
| budget of government companies | 4211760 | 5852640 | 38.9 |
| paying civil servants off (salary) | 313740 | 502130 | 60 |
| income tax | 457000 | 530220 | 16 |
| subsidy reform resources | 660000 | 1200000 | 81.8 |
Dalga Khatinoglu   /Trend/